Activities
DEVELOPMENT
A fundamental part of Yolo County is Raley Field, which was built in 2000 on the riverfront to bring a Triple-A baseball team from Canada to West Sacramento, known as the River Cats. Placer Title Company facilitated this complex sale, which resulted in the seamless close on a 45 million dollar transaction; this included participation from six different owners in multiple locations and all the legalities that a transaction of this size entails.
About Yolo County
Yolo County was one of the original 27 counties created when California became a state in 1850. The eastern two-thirds of the County consists of nearly level alluvial fans, flat plains, and basins, while the western third is largely composed of rolling terraces and steep uplands used for dry-farmed grain and range. Consequently, agriculture is Yolo County's primary industry. The 661,760 acres create a home to over 200,000 people, with nearly 85% of the population living in the County's four cities (Davis, West Sacramento, Woodland, and Winters). Placer Title Company has offices in Woodland, Davis and West Sacramento, with our Title Plant also in Woodland, giving us the keen ability to service all surrounding areas of Yolo County. Placer Title Company expanded into the Yolo County area in 1982 and has been an integral part of commercial and residential real estate ever since. Nathan Blatnick, Yolo County Division President, is proud to lead his team of seasoned professionals.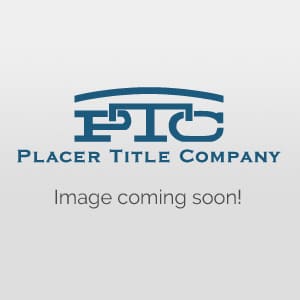 Nathan Blatnick
President
Click on any branch box to get more information.
Davis
1477 Drew Avenue, Suite 101
Davis, CA 95618
(530) 753-5151
(530) 753-7130
8:00 AM – 5:00 PM
West Sacramento
1450 Harbor Blvd Suite D
West Sacramento, CA 95691
(916) 375-3130
(916) 375-3135
8:00 AM – 5:00 PM
Woodland
30 West Main St Suite A
Woodland, CA 95695
(530) 666-1213
(530) 666-2670
8:00 AM – 5:00 PM

Escrow, Admin Office, Title Plant, & Title Only