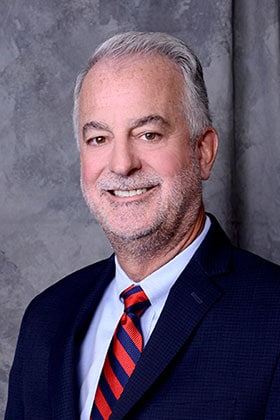 Randall Bradley joined National Closing Solutions in January 2002 as Regional Sales Manager. Bradley led the divisional sales force and helped promote the NCS line of products and services to lenders and title agents nationally. In 2013, Bradley joined the Mother Lode Holding Company executive team as Executive Vice President. Mr. Bradley was appointed CEO of Mother Lode in 2021.
His background includes more than 35 years of experience in sales and financial analysis. Prior to joining NCS, Bradley served as Chief Financial Officer for an international government contractor. He also enjoyed a 15 year career with Bank of America, culminating in a position as Vice President and District Sales Manager where he managed operations for 33 retail branches with more than 600 employees.
Bradley earned a B.A. in Economics and Political Science from Pepperdine University, Malibu, graduating summa cum laude. He is an avid tennis player. Randy serves on the California Land Title Association Board of Governors and is President of CLTA for the 2020-21 term.
Lisa Steele has been in the title and escrow industry for over 25 years on both a national and local retail level. Ms. Steele began her career in the industry in sales and through the years has developed extensive experience in the industry serving as an Escrow Officer, Commercial Division Manager, Sales Manager, County Manager, Reverse Mortgage Division Senior VP, as well as Marketing/Communications Director. She joined the executive team in 2013 as Executive Vice President. In 2021 Ms. Steele was appointed COO of Mother Lode Holding Company.
Ms. Steele currently serves on the board of directors for the California Land Title Association, is vice-chair of the Agents Section for the American Land Title Association and holds numerous committee positions. Ms. Steele frequently speaks at local and national conferences on many subjects relating to the land title industry.
Ms. Steele grew up in the Sacramento Region, attended Cal Poly San Luis Obispo and then returned to the Sacramento region to begin her career and raise her family. She enjoys running and spending time outdoors and also serves as an advocate for ovarian cancer research and funding to find a cure through her work at the Strong As Steele Cancer Organization.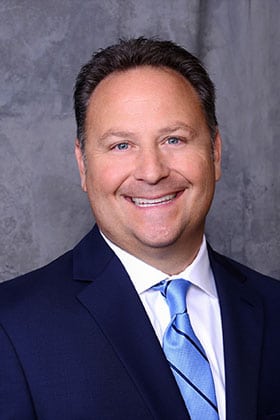 When Darrick Blatnick joined Mother Lode Holding Company's Executive Team, he brought with him years of experience in the title and escrow business—all of it as a member of the Placer Title Company team. Darrick started his title and escrow career at Placer Title Company in 1996 as a member of their customer service division and quickly transitioned into sales and business development. In 2004, Darrick was appointed Vice President of Placer's Sacramento County Division and in 2021 was appointed to President of Mother Lode Holding Company. His love for people, his competitive drive and his intuitive nature all served him well and helped him excel in each new position.
Mr. Blatnick was born and raised in the Sacramento area and currently resides in Rocklin with his wife and daughters. His interests outside of the home and office include golf and baseball. His passion for baseball has lead him to assist in coaching several local high school programs. When asked what he believes has made him successful with Placer Title Company, he said, "I love the people I work with. I'm a good listener and I relate to the needs of my co-workers and customers and respond in any way I can to support their efforts to succeed."
David Philipp has more than 30 years of financial management experience in several industries, including technology, financial services and retail. Prior to joining Mother Lode Holding Company and Placer Title Company, he provided financial management and investment banking services to emerging technology companies and was the Chief Financial Officer (CFO) of a supply-chain technology company from 1999 to 2001.
From 1992 to 1999, Mr. Philipp served as Executive Vice President, CFO and Secretary of a publicly held bank holding company headquartered in Central California, where he has also been a member of the Board of Directors since 1999. Mr. Philipp has also held positions as budget director and financial analyst for a national jewelry retailer and was employed by a global accounting and consulting firm.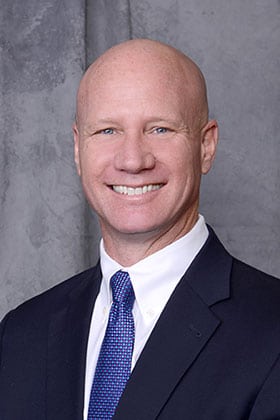 Executive Vice President, Secretary & General Counsel
Darrell Martin joined Mother Lode Holding Company in 2015 as Senior Vice President and Deputy General Counsel for the company and all of its subsidiaries. Mr. Martin became Mother Lode Holding Company's General Counsel, Secretary and Executive Vice President in 2018, and provides all legal services for the company and its subsidiaries.
Mr. Martin is a native of the greater Sacramento area and graduated with distinction in 1997 from the University of the Pacific, McGeorge School of Law. Mr. Martin began his legal career as a Deputy District Attorney in Contra Costa County, and after leaving the District Attorney's Office, spent the next 15 years in civil practice in the San Francisco Bay Area. Prior to joining Mother Lode, Mr. Martin was the managing partner of a private firm where he practiced for nearly a decade in real estate and title insurance litigation representing the title and escrow industry, including Mother Lode and its subsidiaries.
Mr. Martin currently serves on the Board of Governors for the California Land Title Association, as well as its Forms and Practices Committee.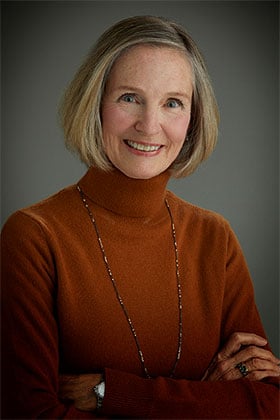 Marsha Emmett has over 40 years of experience in the title and escrow industry, proudly serving Placer Title Company since 1977. With extensive experience on all sides of title and escrow, Ms. Emmett has served as an Escrow Officer, Branch Manager, County Manager and was appointed President of Mother Lode Holding Company in 1997. She became CEO of Mother Lode Holding Company in 2001, and Chairman/CEO from 2006-2021. She remains as Chairman of the board today.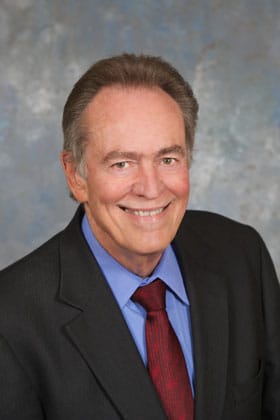 Vice Chairman of the Board
Jim Johnston has over 39 years of experience in the title and escrow industry, and has been a proud member of Placer Title Company since 1983. Mr. Johnston has held numerous positions during his tenure at PTC, including President of El Dorado County, Sacramento and Yuba-Sutter Counties. From 1987 through 1992, Mr. Johnston served as the Regional Vice President of County Operations. In 2002 he was appointed President of PTC and President of MLHC in 2005. Mr. Johnston retired as President in 2021 and remains as vice chairman of the board.