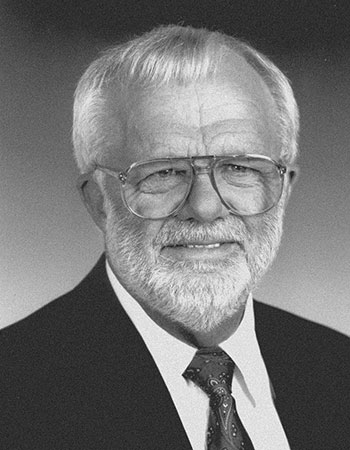 The Placer Title Company story started in 1973 as the manifestation of the dream of our founder, the late Leo French. His mission was to put together a team "who really care about each other," and, in turn, care about the customers that they helped every day.
If this was accomplished, Leo believed, success would follow. To this day, he continues to be correct in that assessment. Starting with five employees he treated like family in two offices — one in Roseville and the other in Auburn then — Placer Title Company has grown throughout Northern and Central California and beyond, thanks to the other companies that make up Mother Lode Holding Company.
Our key to success over the years has been our dedication to our customers, our fellow employees and the industry as a whole – just the way Leo would have wanted it. His "Main Street" approach the business, plus the passion for people and the communities he served, meant that his company was always committed to the highest level of customer service possible.
Leo's fingerprints are still all over the company today. He was a wonderful communicator who was famous for his handwritten letters and notes filled with humor, wisdom and rhymes. He and his wife, Eileen, loved to tap dance and led the Placer Title team of dancers, performing at company events with colleagues who shared their love of dance. Their enthusiasm and joy were contagious.
Leo gave his employees the confidence to believe in themselves and quietly helped them in times of need. His personal strengths and caring and friendly personality shine through the company he founded.
As champions of the underdog, Leo and Eileen spent countless hours working to alleviate hardships facing the poor and hungry through various charities, including the Glide Memorial Church in San Francisco. Their contributions made it possible for homeless guests to take showers at Loaves and Fishes and to obtain food and shelter at The Gathering Inn and Society of St. Vincent de Paul in Roseville and much more.
Eileen died in 2010, and Leo passed away in 2013, the same year he retired. But their caring spirit and Leo's vision of creating a company based on caring for people will live on for years to come through all the work we ever do at Placer Title Company.