History
Our Placer Title office is located in Yuba City, allowing us a convenient location to serve the surrounding communities, which we have been doing in this area since 1990! The Yuba-Sutter County Division President is Nathan Blatnick, who is also the President of our Yolo County Division. Our teams are dedicated to serving this community and providing exceptional title and escrow services and products. We are a proven leader in the industry and are committed to building our local communities. We look forward to working with you soon!
About Yuba County
The Yuba-Sutter region lies 40 miles north of Sacramento, and stretches from the Sacramento valley floor to the foothills and forests of the Sierra Nevada. New industry and housing projects in this area continue to expand, creating a great place to live and work. The region's strong agricultural base is evidenced by numerous farms, ranches, farmer's markets, and grower co-ops. The Yuba-Sutter area offers its residents a rural lifestyle with many rivers and lakes that provide excellent opportunities for outdoor enthusiasts. Boating, fishing, and camping are available along many rivers, creeks, lakes, and hills. Year round access to hiking trails, golf courses, parks and wildlife refuges (with over 25,000 acres of wildlife area and National Forest), provide exceptional outdoor opportunities. Yuba and Sutter counties together encompass more than 1250 square miles with Yuba County located in the Central Valley along the Feather River and Sutter County along the Sacramento River. The climate is characterized by dry, hot summers and cool, wet winters. Yuba has quickly grown to be a top destination for sports and entertainment with the Sleep Train Amphitheatre in Marysville, the Motorplex in Southern Yuba County, and the Yuba-Sutter Gold Sox minor league baseball team.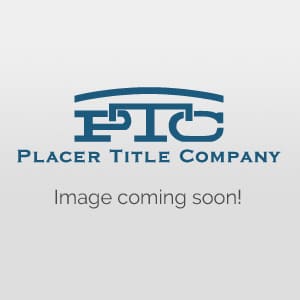 Nathan Blatnick
President
Click on any branch box to get more information.
Title Plant
9085 Foothills Blvd
Roseville, CA 95747
(916) 624-8141
(916) 626-7346
8:00 AM – 5:00 PM

Title Plant & Title Only
Yuba City
1425 Butte House Road
     Yuba City, CA 95993
(530) 671-5040
(530) 671-5270
8:00 AM – 5:00 PM
Escrow & Admin Office