History
Welcome to Shasta County, where Placer Title Company has been a part of the community since 1994! Shasta County Division President Nathan Blatnick and his team proudly serve our residents and businesses out of our branch location and local title plant in Redding. 
About Shasta County
Shasta County is located at the northern end of the Sacramento Valley, lying about 160 miles north of Sacramento. There are three incorporated cities in Shasta County: Redding, Anderson and Shasta Lake. Redding is the largest city north of Sacramento, creating a unique city lifestyle for residents. These residents enjoy a climate of warm, dry summers and mild winters, with beautiful landscapes. The clear blue waters of Shasta Lake offer all forms of boating enjoyment, while other parts of Shasta County's numerous creeks, streams, lakes and rivers provide excellent fishing opportunities. Shasta County has the unique distinction of having three different mountain ranges flow into the county, including the Sierra Nevada Mountains located in the eastern section of the county, the Cascade Mountain range in the north, and the Coastal Mountain range on the western side. We invite you to come enjoy the view of all three beautiful mountainscapes – the Trinity Alps, Mount Shasta and Mt. Lassen can all be seen from almost any location throughout our stunning county!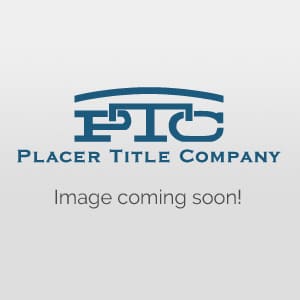 Nathan Blatnick
President
Click on any branch box to get more information.
Larkspur
2145 Larkspur Ln Suite A
Redding, CA 96002
(530) 226-1522
(530) 226-1529
8:00 AM – 5:00 PM

Escrow & Admin Office
Shasta Plant
2145 Larkspur Ln Suite A
Redding, CA 96002
(530) 226-1522
(530) 226-1529
8:00 AM – 5:00 PM

Title Plant & Title Only