|   Contra Costa County   |
Activities
CONTRA COSTA ASSOCIATION OF REALTORS
Placer Title Company is a proud supporter of the Contra Costa Association of Realtors (CCAR). We participate in their annual bowling tournament benefiting Helping Hands and the CCAR Scholarship Foundation.
DEVELOPMENT
With the influx of companies relocating to the Bay area, coupled with the population growth, Placer Title Company has been an essential part of both commercial and residential real estate transactions. Placer Title Company is proud to have been involved with the Orinda Gateway project, as well as the Roddy Ranch development in Antioch. These projects highlight what Placer Title Company does best—serve our customers and communities with the most professional and devoted teams around. You can trust the knowledgeable staff at Placer Title Company for exceptional service throughout your entire transaction!
About Contra Costa County
Contra Costa was incorporated in 1850 as one of the original 27 counties when California became a state. The County covers 733 square miles, extending from the northeastern shore of the San Francisco Bay easterly about 50 miles to San Joaquin County and now contains 19 incorporated cities. Placer Title Company first expanded to serve Contra Costa County in 1986, and now has a Special Projects Division and two offices located in the County. Cindy Andersen is our Contra Costa County Division President and is proud to lead her team of seasoned professionals.
Contra Costa is the ninth largest populated County in California, now exceeding 981,600. The availability of rapid transit, close proximity to major employment hubs in San Francisco and Oakland, and relatively affordable existing and new housing have combined to attract more residents to the County over the past decade, resulting in a 22% population increase within the past 15 years. A large part of the County is served by the San Francisco Bay Area Rapid Transit District ("BART"), which has enabled the expansion of both residential and commercial development.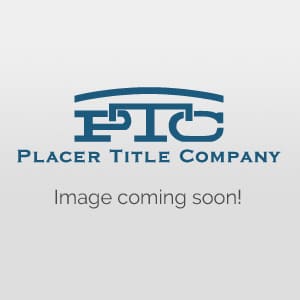 Click on any branch box to get more information.
Walnut Creek
1331 N California Blvd Suite 100
Walnut Creek, CA 94596
(925) 946-1616
(925) 936-9206
8:00 AM – 5:00 PM

Escrow and Admin Office