Activities
We are an annual sponsor to the Calaveras County Food Bank and Calaveras County Senior Center. We also make donations in different capacities to Bret Harte High School and Calaveras High School for sports fundraisers, Future Farmers of America, and other school events.
History
Prior to February of 2007, Placer Title Company served Calaveras County as The Sterling Title Company, which was part of the local community from 1972-2007. With office locations in Arnold and Angels Camp, Calaveras Division President Mark Pitman is proud to lead his team of eager, seasoned professionals.
About Calaveras County
With a population of more than 45,000 residents, Calaveras offers a rural lifestyle and small town lifestyle. In fact, Calaveras only has one incorporated city, Angels Camp. The 1,037 square miles of land in the county, which varies from flat valleys and rolling hills in the west, to steep Sierra mountains and canyons in the east, provides excellent recreational opportunities.
Mark Twain made Calaveras County famous worldwide with his writing of The Celebrated Jumping Frog of Calaveras County. The annual Jumping Frog Jubilee, featuring a frog jumping contest that draws crowds internationally, celebrates the county's association with Twain's story. The enchanting area continues to enrich lives today and gives the opportunity to escape the tension of city life; visitors and residents find themselves entertained and rejuvenated by this part of California's Gold Country. Every season offers unique opportunities and fun activities in Calaveras. Year-round, residents enjoy biking and hiking trails that meander through the giant Sequoias at Big Trees State Park and the Stanislaus National Forest. Along with the two magnificent groves of giant sequoias, the Big Trees State Park features over six thousand acres of pine forest, and there are more on the 250,000 acres of National Forest land in the Calaveras Ranger District. Visitors can learn the art of gold panning or go caving in the beautiful limestone and crystalline-filled caverns. Downhill skiing and cross country trails around the Bear Valley Ski Area offer pristine winter wonder and miles of snowmobiling. The multitude of other activities throughout the county including fishing, camping, bicycling, backpacking, golf courses, hiking, wine tasting, and the historic gold rush towns ensure everyone will find something they love. We invite you to come experience countless opportunities in Calaveras County!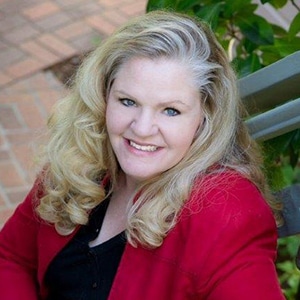 Jodi Wilmarth
County President
Click on any branch box to get more information.
Title Plant
11321 Prospect Dr Suite 1
     Jackson, CA 95642
(209) 223-3592
(209) 223-4738
8:00 AM – 5:00 PM
Title and Title Plant Only
Angels Camp
210 S Main Street
P.O. Box 237
Angels Camp, CA 95222
(209) 736-9553
(209) 739-9554
8:00 AM – 5:00 PM
Arnold
1111 Dunbar Rd
P.O. Box 48
Arnold, CA 95223
(209) 795-1308
(209) 795-1640
8:00 AM – 5:00 PM