History
Welcome to Tehama County, where we have added our Placer Title Company escrow branch in Red Bluff! We also boast a local Title Plant in Red Bluff, allowing us convenient, centrally located service for the entire county. We are fortunate to have Nathan Blatnick as President of our Tehama County Division.
About Tehama County
The County is 2,980 square miles in area and home to some 60,000 people. Tehama County has three incorporated cities including Corning, Red Bluff, and Tehama. The County lies approximately midway between Sacramento and the Oregon border with a western boundary of the Pacific Coast Range and an eastern border of the Sierra Nevadas. Starting in the snowy Sierras to the east, Tehama County unfolds onto rolling foothills, excellent range land and flat-topped buttes, then sweeps down onto the floor of the Sacramento Valley. In between the eastern and western borders lies a strip of rich farm land growing rolling fields of grain, permanent pasture, and timber. Our local recreational opportunities are outstanding and include camping, hiking, water sports, fishing and hunting. With warm summers and mild winters, smog-free Tehama County offers the ultimate in leisurely living. We invite you to come join us and experience the peaceful living Tehama County can offer!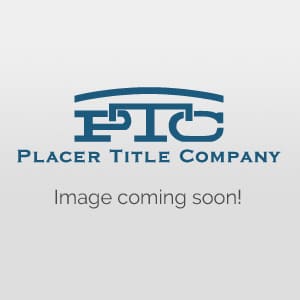 Nathan Blatnick
President
Click on any branch box to get more information.
Red Bluff
955 Main St Suite A
Red Bluff, CA 96080
(530) 527-3335
(530) 527-5578
8:00 AM – 5:00 PM

Escrow, Title Plant, & Title Only